Interview with Miriam Knight for the Rising Stars podcast on the New Consciousness Review
'Flight Instructions' has been featured in the following publications:


On the International Forgiveness Day, August 2, 2015, at the New Thought Center for Spiritual Living in Lake Oswego, Oregon Perkins was honored as a Heroine of Forgiveness, "In recognition of her exemplary commitment to Forgiveness, Peace, and Reconciliation."

"Flight Instructions: A Journey Through Guilt to Forgiveness," is a TISBA Award winner in the category of memoir/spiritual awakening! http://theindiespiritualbookawards.com/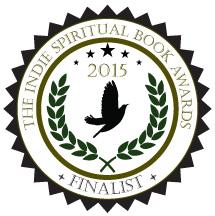 From Amazon.com:
By Joseph N, March 13, 2015 (5 Stars):
I found Kathleen Perkins' memoir a remarkably honest, engrossing and even inspiring story. The work describes her long journey from the shame she felt in leaving her three young daughters to self-forgiveness and contentment some 30 years later. It is the story of a woman struggling with denial, and numbing her negative emotions in various ways. You see her struggle in her almost constant efforts to overcome these, but only after many years does she achieve a sense of balance which allows peace and harmony.
Though written by a woman, this is not a memoir only for women. Kathleen's journey is the journey of every human being who longs to rid themselves of the agonies of past events playing themselves out in the present. It is fundamentally a spiritual journey of coming to an awareness, perhaps as in Kathleen's case over many years, of our own worthiness as compassionate human beings. Kathleen's is a tale full of hope for all of us, in that it allows all of us to know that SPIRIT within us defines our Goodness and links us to all others in their Goodness, if only, we would allow SPIRIT to exercise its powers, freeing us from our own fears and foibles.
By blue, March 15, 2015 (5 Stars):
I couldn't put this book down. I have never read a better description of the journey to self-knowledge, the requirements of forgiveness. The author takes the reader into her process in a way that moves beyond blame and resentment – altogether refreshing. It has been a long time since I've read a book that forwarded my own journey as powerfully as this one.
By Stephanie P, February 13, 2015 (5 Stars):
This is an incredible read! The authors honesty and poignant portrayal of her profound search for self moved me to tears. thank you for sharing your incredible story!
This is an honest, open and forthright story. The paths Perkins traveled on her journey took some amazing, funny, odd and painful turns. I'm glad to know she and her daughters have healed the rifts.
Sher Davidson May 11, 2015 (4 Stars):
Flight Instructions is a touching and well written memoir of loss, guilt and a search for one's soul. The author is strikingly honest and effectively takes the reader on her personal journey to self-forgiveness.
Froglover May 17, 2015 (5 Stars)
Many of us came from families where infractions and wounds were never acknowledged, attended to and healed. This story is a beautiful example of what we're capable of, when we meet life from truth and accountability. Where most of us would have collapsed and withdrawn from life due to our sense of failure and accompanying guilt, Kathleen Lived, passionately pursuing what she felt was her true path. This is a hard story, full of heart, sorrow and love. A model of forgiveness–for oneself, and via the growing generosity, compassion and understanding of others.
Noel F. Mcinnis (5 Stars)
Kathleen's book is a poignantly insightful, informative and inspiring variation on the consequences of abandoning one's own self in the search for fulfillment. In telling her story, Kathleen's theme is developed as a heroine's variation of the hero's journey. Her memoir intimately and unflinchingly portrays Kathleen's round trip. Beginning with her innermost being, she travels outward from her true self, and eventually back, as she reaches a healing that is beneficial to herself and her loved ones.
This memoir addresses every person who senses negative energy impacting his or her life, and who feels a need to forgive oneself for past actions, or has a desire to heal old wounds and reconcile with loved ones.
It is hoped that the ultimate gift you receive for the attention you give to Kathleen's memoir is, paraphrasing psychologist Abraham Maslow, to grow healthy, fruitful and happy as your own true nature is permitted to guide you.